One of the first bits of business AC Milan did last summer was to sign Mike Maignan from Lille, and the deal caused a big reaction among the fan base and in the media.
When Milan lost Gianluigi Donnarumma they lost a keeper with good shot-stopping ability, but he was not good with his feet and hence the Rossoneri management saw a chance to upgrade in that particular area.
In came Lille's Mike Maignan, who was signed after data analysis and in the end was brought under the radar. The Frenchman can be categorized as a real 'moneyball' signing given that he cost just €13m as an initial fee. But just how did he win over the fans so fast?
Shot-stopping ability
Before sweeper keepers and ball-playing goalkeepers, their primary job was simply to keep the ball out of the net. Maignan has proven he has the best reflexes in the country by winning the Golden Glove in Serie A, keeping 18 clean sheets.
His highlight real of reaction stops is very impressive as he bailed Milan out of tough situations on several occasions with his strong hands and fantastic leap.
Mike Maignan – 2021/22 @mmseize 🦅 pic.twitter.com/RPlR3n5LUx

— Milan Comps #19 🏆🇮🇹 (@CompsACM) May 31, 2022
Tactical adaptation
When Milan were pressed high up the pitch, Maignan would come up higher and join as a pseudo third centre-back, thus helping the full-backs push up wide and stretching the opponent. He could only do this because of his confidence and his excellent ball-playing ability.
Ball playing ability
In the latter stages of the season, Maignan's long ball to Leao against Sampdoria proved to be a very useful weapon in Pioli's armoury, often trying to catch teams off guard with the winger's pace.
🦅 ➕🏄‍♂️ = ⚽@mmseize x @RafaeLeao7
.@acmilan
🔴⚫🔴⚫
[like and retweet are really apreciated]#acmilan #forzamilan #soccer #sempremilan #animation #rotoscope pic.twitter.com/vnEOk4QfAL

—SMKS (@smkstd) April 17, 2022
Data analysis
Understanding a goalkeeper's efficiency is one of the most difficult thing in football. The quality of the shots vary and clean sheets can depend on how good the defenders are. Fortunately, data analysis can give us a fair idea on how to measure those in the role.
The first stat is PsxG-GA. PsxG in simple terms is the xG (quality) of a shot on target which is more useful in assessment of goalkeepers. Subtracting the goals conceded from the PsxG we get PsxG-GA.
If the number is positive it means the goalkeeper is over-performing and if it is negative the keeper isn't performing as per expectations. Now when these data points are mapped against Save% of the shots made it gives us a clean idea of ​​how well the keeper has performed.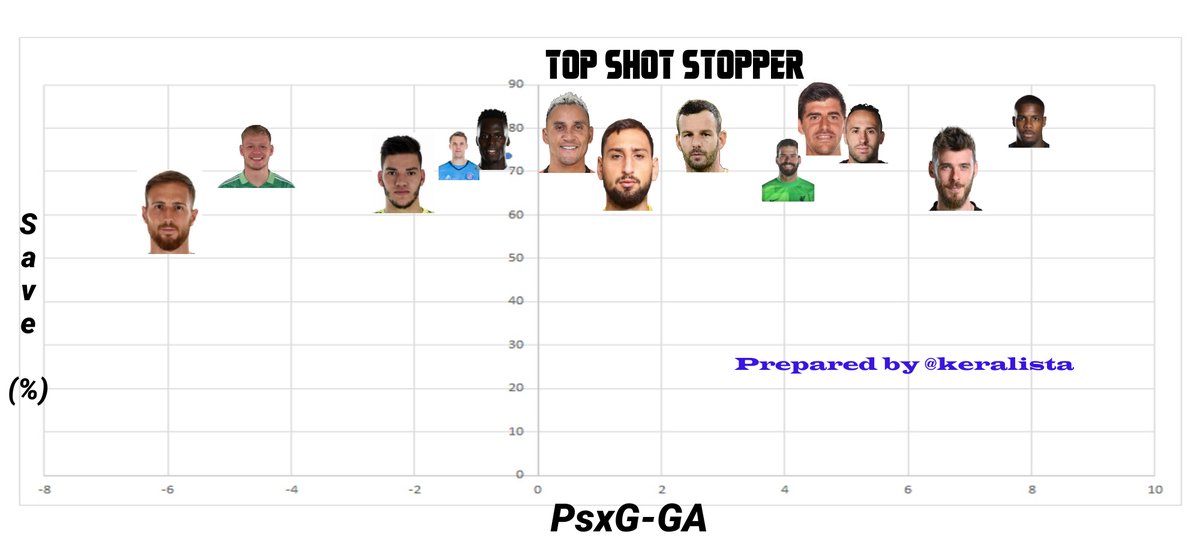 As you can see above Maignan has a score of +8 which is among the highest for goalkeepers in the elite of Europe. Going by this stat alone, Maignan is definitely one of the best shot-stoppers in the world.
Another metric to take a look at is how much the keeper has to come out of his box to make defensive actions. This is measured using a stat called OPA. Using OPA per 90 minutes against the length of which a keeper has to come out from goal we can see how effective he is.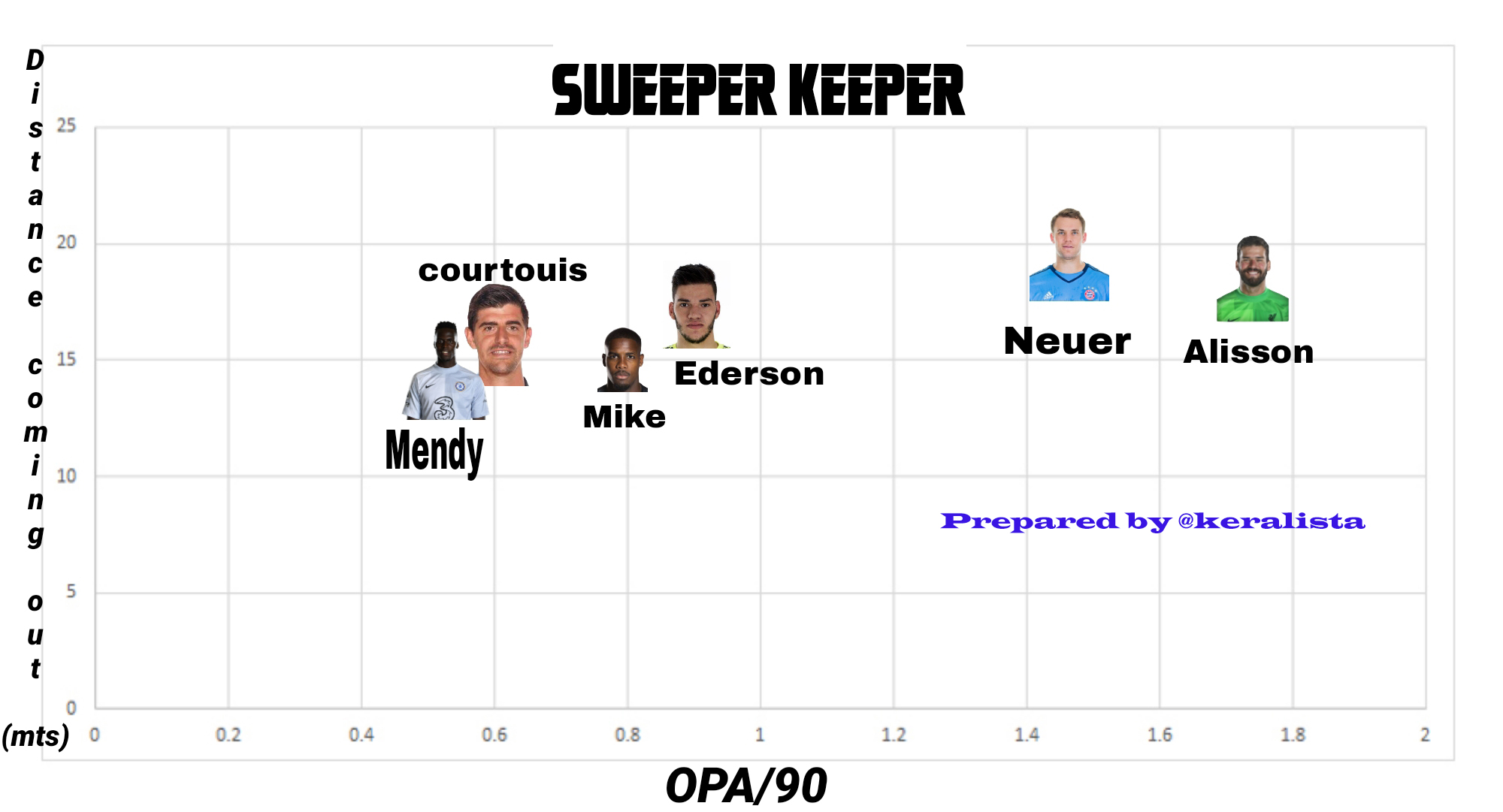 We can make out from the graph that Maignan performs close to 0.8 sweeping actions outside the box while he comes out roundabout 15.8 meters.
Manuel Neuer still showing us why he is one of the best sweeper Keepers in the world while Alisson is a close 2nd.
Conclusion
It was always going to be hard to replace Donnarumma, but Maignan has shown himself to be a real upgrade. He is not just a more well-rounded goalkeeper who is more fitting for Stefano Pioli's style of play, but he also allowed the club to make a big saving in salary terms.
Maignan has certainly earned shouts for being the best signing of the season along with best goalkeeper in Europe at the moment on form, and how he performs in the 2022-23 season will be crucial.